It's important to have a strong recruitment strategy set in place. This will ensure that you are putting your best foot forward in an attempt to receive the best results. Every recruiter/facility has a different recruitment strategy, so while there's not one right way to recruit, there are wrong ways to recruit. In this article, we'll discuss the best, most effective ways to go about recruiting.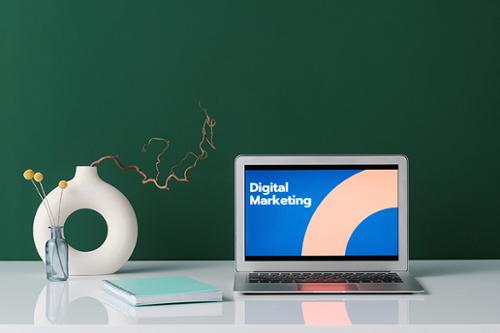 One element that you should include in your recruitment strategy is email marketing. You will also find in the database that you have access to a physician email list, which can double as a tracking tool when sending out email campaigns.
While there isn't just one formula for effective marketing efforts, utilizing email marketing is one way to effectively reach the candidates you're looking for. Make sure that you are sending out emails that are as personalized as possible. People are more likely to open an email if it has been tailored to them and it feels like someone went out of their way to speak to them.
We recommend rolling out two email marketing campaigns per month, each one consisting of three separate emails: an initial email going out to all candidates that match your criteria, a follow-up email to candidates who did not read your message, and a follow-up email to candidates who did read your message. These follow-up emails should be sent out within 3-5 days of the initial email that was sent out.
With the purchase of a physician specialty or graduating year from Profiles Database, you will have access to program director and program coordinator information, which can be helpful in preparing your physician recruitment strategy.
Sending follow-up emails to candidates is important in carrying out successful recruitment efforts. One single email in a campaign isn't enough to reach candidates – marketing in general takes multiple touchpoints. It is important to keep in mind that there are multiple factors that can affect whether or not someone opens your email. They could've missed the email, it may have come in at an inopportune time where they couldn't view it right away and they forgot about it, or maybe they just aren't quite ready to take their next step.
When you're reaching out to the candidates who were open to receiving communications from you in the future, also referred to as interested candidates, try to take a more hands-on approach. Give them a call, leave them a voicemail, and attempt to set up a time to further discuss the opportunity you contacted them about.
There are a few ways that you can keep track of who is opening your emails. You can set up read receipts in Outlook, or you can set up and use tags in Profiles so that when you run your searches within the database, you can exclude the people that have already been contacted. These tags can be used to tailor your future campaigns based on who has and hasn't read your previous emails.
Something else you should make sure you're doing when sending out your email campaigns is including as much information as possible. If the information shows up in your job posting, make sure it's in your email. If the emails you send out are vague, most people won't click through for more information – they'll delete your email, and you've lost a candidate. Make sure that you're including the link to the job posting in each of your emails. This link serves as a call to action and will prompt your email recipients to take the next step.
These are just a few things that you can include in your recruitment strategy that will yield results. There isn't just one right way to go about your recruitment strategy, but there are ways not to go about it.